It may seem like a glamourized moisturizer, but eye cream is worth the investment for most people. In the opinion of skin specialists and dermatologists, eye creams are the best options to hydrate your skin and reduce wrinkles and fine lines. However, there are also drawbacks to using eye care products.
This post will cover the features that eye creams can do positively. So without waiting, let's describe what does eye cream do?
What is Eye Cream?
Eye cream is a cosmetic product in the form of moisturizer formulated especially for the eye around the eyes. At the same time, some people opt for normal face creams for the area around the eyes, as this area needs special care.
Hadley King says," the skin around the eye is delicate and sensitive, and signs of aging often appear in this delicate tissue." 
Is Eye Cream Important?
Like moisturizers are the best options for skin of the face, eye creams come with replenishing and skin-restoring benefit elements and ingredients to reduce the puffiness, hydrate, and dark circles, and treat environmental aggressor's ultraviolet rays impacts on the skin.
Many eye creams also contain anti-aging ingredients to prevent fine lines, wrinkles, and crow feet.
However, most eye products are made with natural ingredients, so it is the best option for these creams. Also, it would help if you searched for those creams, which are dermatologists and ophthalmologist tested.
There is a lot to discuss regarding the benefits of eye creams. So following are the main benefits that a user can get from eye creams.
Hydrate your Skin
"It is very important that the under-eye area should be hydrated well, as there are few oil glands in this specific region and they get dry very quickly." Debra Jaliman, dermatologist and assistant professor of dermatology at the Icahn School of Medicine in Mount Sinai.
The use of eye creams as a hydrate is very simple. Plus, the regular use of eye creams can prevent and relieve dehydration. However, the skin around the eyes is gentle and thin to get irritation mostly. Therefore, using the products made for the eye area can be the best option and beneficial. 
Best eye creams come with ingredients like Humectants, Emollients, and Occlusive that can cure major eye problems. 
Humectants like hyaluronic acid and glycerin fix water to the skin cells.
Emollients like ceramides and fatty acids help to improve appearance and skin texture.
Mineral oil and beet wax also physically block trans epidermal water loss and form an inert layer on the skin.
The paybacks of hyaluronic acid and ceramides are very well known, so it's not difficult to search for eye creams that come with these two important ingredients. 
Can Reduce Wrinkles and Fine lines
Due to the loss of collagen, fine lines and wrinkles appear under the eye area, as it is a protein that offers a structure to skin and elasticity. While precautions like sun protection and avoiding smoking are essential in preventing wrinkles and fine lines, eye cream can be the best option. 
There is also a lot of movement in the eye area as we blink our eyes many times in one day, which leads to a lot of stress on the smooth and fine skin. 
To reduce the wrinkles and fine lines, one should select the eye creams with:
Peptides are amino acids that cure aging skin; they create collagen and hyaluronic acid to keep tissues and cells bound together after penetration.
Retinol is a class of Vitamin A that helps prevent signs of aging and increase elasticity in the skin by increasing cell income and the formation of collagen.
Vitamin C is a type of antioxidant that helps reduce the signs of sun damage.
Hydration can plump the skin temporarily and reduce wrinkles and fine lines. 
Help to Eliminate Common Signs of Aging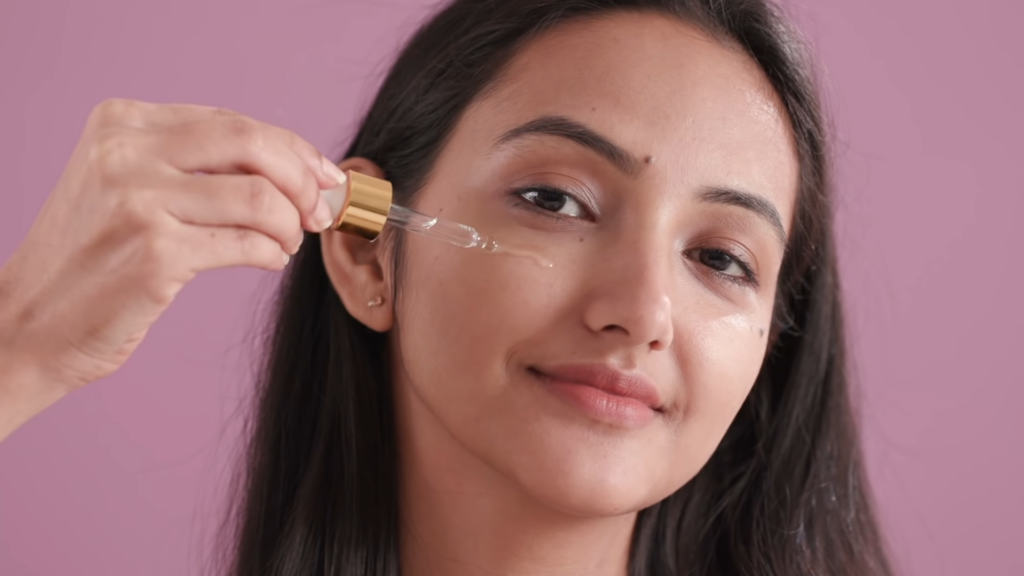 Slack looking, dull, and tired skin occurs for various reasons, but two big causes are dehydration and environmental stressors.  Natural eye creams and other moisturizers offering ingredients and antioxidants can help treat these issues.
Retinol, which is the derivative of Vitamin A, has long proven properties to fight the signs of aging. It has been used for thousands of years to cure eye skin issues, including blindness.
Reduce the Appearance of Puffiness
The eye creams with natural ingredients are also full of beneficial botanicals that can reduce discoloration and give you a brighter look and appearance.
Help to Give Skin an Even Tone.
Moisturized and nourished skin looks healthier and brighter. Add in the rejuvenating vitamins containing creams that keep build-up and irritants far away, and you can get an even and glowing skin tone.
Protect and Strengthen Delicate Skin
The under-eye area is more prone and vulnerable to irritants than the rest of the face skin. Eye creams containing the natural elements and ingredients can especially target this to give the eye area resilience.
Soothe the Tired Eye Area
Eye creams come with nourishing and calming ingredients to give your under-eye area smoothness. The eye creams can be creamy, rich, light, and nongreasy texture with subtle coolness in temperature.
Eye Creams Prepare your skin for Makeup
The eye creams act as a primer for your skin and prepare the skin for makeup. However, these creams do a fantastic job of reducing the dark spots and puffiness and smooth your skin. The products help to hide the signs of aging more evenly and help to build up the expression lines all over the day.
Conclusion
To conclude, what does eye cream do? It is evident from the above truths that eye products are the targeted moisturizers that can hydrate the eye area and reduce wrinkles and fine lines. Therefore, it is good to opt for eye creams with essential organic ingredients like hyaluronic acid and ceramides to remove wrinkles and increase hydration. To get the optimal results, you should use eye creams regularly.